Or, why we–parents of two young children–are signed up to the run the NYC marathon for charity:
Ted and I met at the 2011 Restore NYC Gala. Ted was involved in various anti-sex trafficking efforts and had appeared in a video talking about ending the demand. I was interested in working with the demand side of the movement and asked a mutual friend to introduce them.
Ted volunteered that night, so by the time he slipped away to meet me in my gala glam, the night had worn on. As Ted shared his passion for men stepping into greater sexual maturity, One-Drink-Caitie giggled and flushed. Ted, in his arrogance, assumed that she liked him and had only used the video as a way to meet him. I left our first meeting disappointed. I had wanted his advice for my involvement in the movement and to hear about his post-law school plans.
He asked me out a few months later. I was embarrassed with how she how had presented herself and annoyed at the prospect of a date. But, after some gentle shoves from mutual friends and a swipe of deodorant from one of my favorite coworkers, we found ourselves closing down a restaurant on our what was to be the final first date for each of us.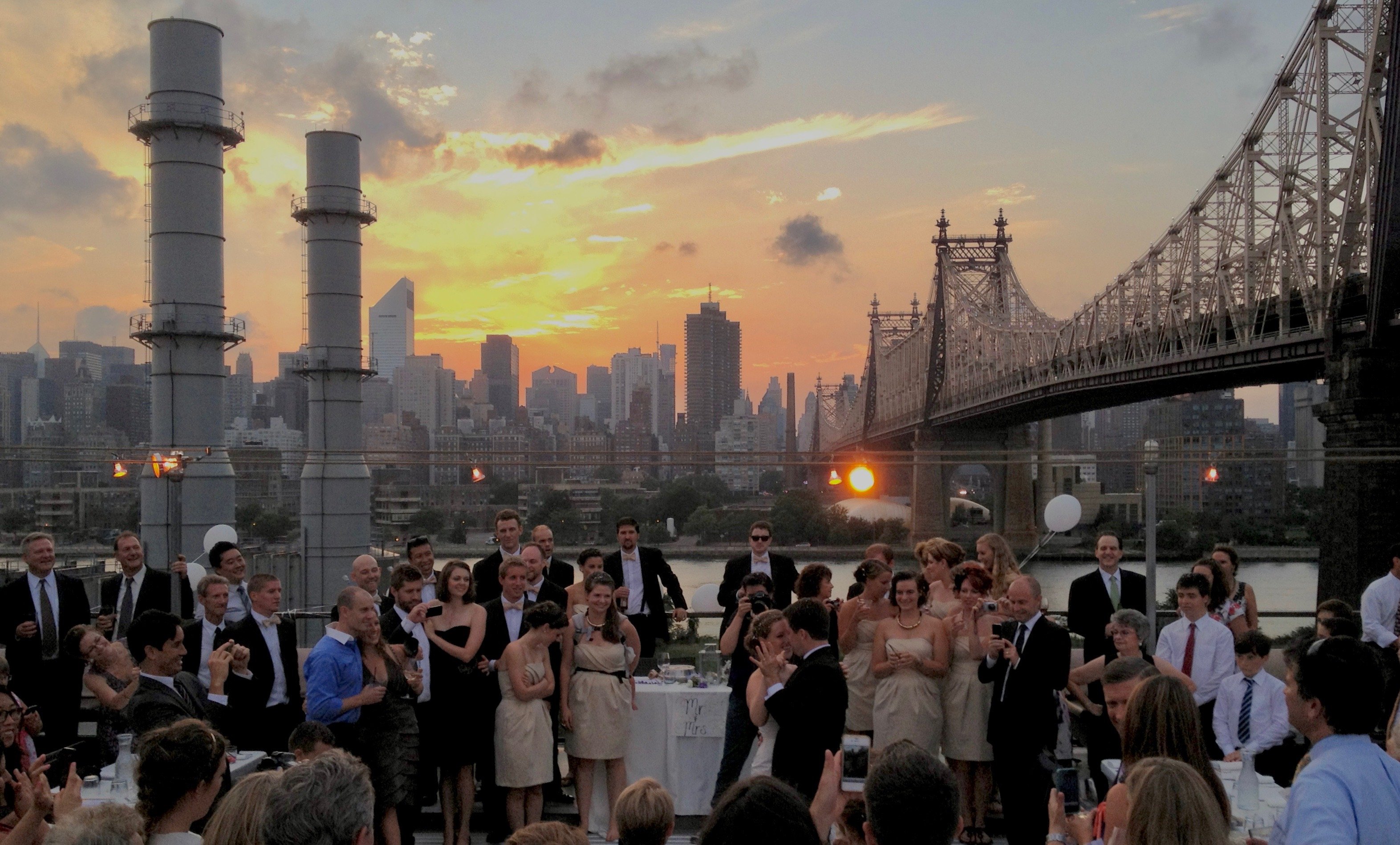 We married on 42nd Street and celebrated beneath the Queensborough Bridge. The luster of the East Side's skyline lit our first dance. We had both moved to NY in our late teens and cut our adult teeth on its skyscrapers and dive bars. We happily settled into New York as home and made a couple of our own New Yorkers, continuing to volunteer and amplify the work of Restore every chance we had.
Marathon Sunday in New York was always one of our favorite weekends. We made signs and cheered with tears in our eyes for everyone who ran by our apartment on their way from the Pulaski Bridge to the daunting Queensborough. Running it ourselves was a tender dream we held gently, caged safely in our hands for when the time was right. Injuries, babies, and long work hours kept the dream safe, kept it secret until its time came.
When Ted married me, his experience and my therapist created a safe, holistic place of care for me. I live with complex PTSD from childhood sexual trauma, and a lot of it caught up with me as a newlywed. Ted's tender leadership, guided by his experience working in the anti-sex trafficking movement, began a slow and piercing season of healing. As we wade deeper into my horrific memories, the urgency to end the demand for sex trafficking and to create places of holistic healing for survivors has only grown in us. Our determination to support Restore–to fight for real freedom and healing for survivors–grows with each of my frequent nightmares. Dark as our lives sometimes feel, we only see dimly. We are enraged when we encounter men treating women as objects to be bought and sold for pleasure, and seek every opportunity to speak truth and further the cause of freedom.
A career change for Ted rolled up on us like a sudden, hot summer squall. It carried us, kicking and howling, to Houston (HEW-ston, not HOW-ston). In the humidity, we have continued to passionately support the anti-sex trafficking movement and the cultural restoration of healthy sexuality. We've begun finding ways our unique giftings (lawyer and feminist; writer and CSA survivor) can be used to serve the activists, survivors, and programs already here. All the long while, we've been raising our two boys and keeping our hearts tuned to the beat of Marathon Sunday and our friends at Restore NYC.
One fateful run last fall, our tender dream stretched its wings and flew. A moment of angels and song later, we signed up to run the 2019 NYC Marathon. Of course, we're running in support of Restore NYC for their 10th anniversary. Each step we take in training and in New York is a prayer for the freedom of those enslaved and those fighting for their healing. Imagine if the energy created by our foot steps could be transferred into real change against the dark scourge of sex trafficking!
You may not ever add your feet to the stampede of slowly moving, never quitting runners, but you can join the movement that says, "We Will End Sex Trafficking." Please help us reach (and exceed!) our goal of raising $6,000 to celebrate the work Restore NYC has accomplished in its first ten years, and to ensure that this organization can continue rescuing and serving survivors for many years to come.
Run "with us" here. We'd be so grateful!